Make sure you check that post title again… Nope that's not a typo or a mistake.  In fact, fairly unexpectedly Canon announced the EOS 60Da today as its second iteration of an infrared camera.  This camera replaces the nearly 7 year old Canon 20Da, Canon's first foray into the infared camera industry.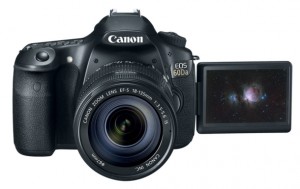 The new 60Da is a very slight modification on the widely popular Canon 60D.  The 60D is a mid level DSLR for enthusiasts who want a little more capability in their camera body then Canon's Rebel lineup.
Multiple small changes have been added to the 60Da, headlined by a modified sensor.  Canon explains it as an "increased sensitivity hydrogen-alpha lined sensor."  This essentially means the filter in front of the sensor has been modified to allow more infared light to reach the sensor.  A similar effect can be obtained by professionally converting a normal DSLR.  In addition to the modified filter, the Canon EOS 60Da has added the "vari-angle" articulating LCD for easier Live View composition.  With an ISO of 6400 (expandable to 12800), you should be able to very easily compose shots using live view on the LCD and really increase the quality of your astrophotography.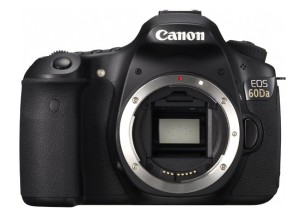 Astrovideography?
The Canon 60Da has another feature that wasn't included in the Canon 20Da: video shooting.  Among the "logo's" provided in the overview section is claims of "Full HD 1080."  Similar to the 60D, it appears the 60Da can record video.  Upon further inspection of the technical specifications, we find that the camera can shoot H.264 videos at 1080p (30fps) and 720p (60fps).
While the most likely video use for this camera involves long exposure time lapse videos, it appears the 60Da will be able to take real time videos as well.  This could be incredibly useful for "high activity" star gazing such as meteor showers or amazing sights like the aurora borealis.  The modified filter on the sensor is touted by Canon to let in about 3x the amount of hydrogen-alpha red light as the regular 60D which could produce extraordinary, or if nothing else interesting, DSLR video.
Included in the box beyond the normal accessories are Canon's Remote Controller Adapter RA-E3 and a AVC-DC400ST video cable to connect the camera to an external television or monitor for enhanced live view.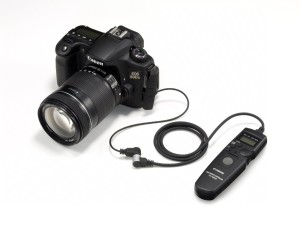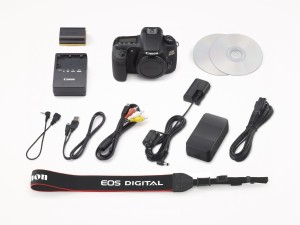 The Canon 60Da is available on Amazon for the price of a great price.
–Photo credit: Canon USA
Specifications
| | |
| --- | --- |
| Brand | Canon EOS |