Now that the Rebel T4i has been officially announced to the public, how do the full specifications stand up to Nikon's newly released entry level DSLR?
This article compares the Canon EOS Rebel T4i against the Nikon D3200.  Below see a table comparing the two cameras with the advantages of each in bold.  If you would prefer to read about the differences, check out the comparison summary below.  If you would like more information about the T4i, check out my full review.
 Canon EOS Rebel T4i / 650D vs. Nikon D3200
Retail Price
$949.00
$699.95
Current Price
a great price
a great price
Lens Mount
EF
F bayonet mount
Sensor Type
CMOS
CMOS
Effective Megapixels
18
24.2
Total Megapixels
18.5
24.7
Sensor Size
22.3mm x 14.9mm
23.2mm x 15.4 mm
Crop Factor
1.6x
1.5x
Pixels
5184 x 3456
6016 x 4000
Viewfinder
Eye-Level fixed pentamirror SLR
Eye level pentamirror SLR
Viewfinder Coverage
0.95
0.95
Viewfinder Magnification
.85x
.78x
Fastest Shutter Speed
1/4000 second
1/4000 second
Slowest Shutter Speed
30 second
30 seconds
Flash Sync Speed
Up to 1/200 sec
Up to 1/200 sec
Continuous Shooting
5 fps
4 fps*
Lowest ISO
100
100
Highest ISO
12800( H – 25600)
6400 (H – 12800)
Autofocus Points
9**
11
Video / Live View Autofocus
Hybrid CMOS AF focusing
(+ tracking, FlexiZone-Multi, FlexiZone-Single)
Contrast-detect AF
Video Resolution
1080p (24, 25, 30 fps),
720p (50, 60 fps)
1080p (24, 25, 30 fps),
720p (50, 60 fps)
Microphone (built in)
Stereo
Monoaural
Audio Input
3.5mm stereo
3.5mm stereo
Monitor Size
3.0 in
3.0 in
Monitor Resolution
1,040,000 Dots
921,000 Dots
Monitor Touchscreen
Yes
No
Monitor Swivel
Yes
No
GPS
GP-E2
GP-E1
Battery Life
550 Shots
540 Shots
Dimensions
5.2 x 3.9 x 3.1 in
(133.1 x 99.8 x78.8 mm)
5 x 3.8 x 3.1 in
(125 x 96 x 76.5mm)
Camera Body Weight
18.3oz (520g)
16oz (455g)
*in manual focus with shutter speed 1/250 or higher
**all cross type at f/5.6, center af point is diagonal cross type at f/2.8
Comparison Summary
These cameras, although comparable, are not necessarily on the same exact level.  It is difficult to compare Nikon and Canon camera bodies because the two companies don't have an identical product level structure.  Nikon has multiple consumer level cameras with the 3xxx and 5xxx series, while Canon only has the Txi / xxxD series DSLRs.
Nikon D3200 Advantages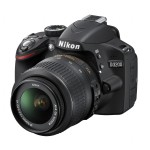 The Nikon D3200's first and main advantage over the T4i is the megapixels.  The D3200 has just over 24 megapixels, compared to the T4i's 18.  This comes out to 832 extra horizontal pixels and 544 extra vertical pixels.  This is a total of 452,608 extra pixels or 34% more pixels.  That said, it's important to remember that pixels are not always the most important indicator of image quality.
In addition to more megapixels, the Nikon D3200, like all of Nikon's APS-C sensors, is slightly larger than Canon's APS-C sensors.  Specifically, it is 0.9mm x 0.5mm larger.  This doesn't make too much of a difference, however it does affect the crop factor.  All of Canon's lenses focal lengths when used on APS-C camera bodies is 1.6x, while Nikon's lenses are 1.5x.
The next advantage is in the autofocus points.  The D3200 has 11, while the T4i has 9.  This marginal advantage might provide more accurate autofocus in a bright situation, however in low light, the center autofocus point is likely to be the best and most accurate.
Finally, the last advantage the Nikon D3200 has over the Canon T4i/650D is the size and weight.  The D3200 is marginally smaller in size, and weighs 14% less than the T4i.
These are some pretty important advantages, but what does the Rebel T4i bring to the table?
Canon Rebel T4i /650D Advantages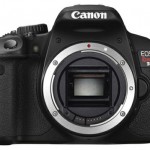 The Canon Rebel T4i/650D's first advantage over the Nikon D3200 is with continuous shooting.  The T4i can shoot a maximum of 5 frames per second, while the D3200 can only shoot 4 fps.  In addition to this, the only way the D3200 can shoot 4 fps is when the focus is set to manual and the shutter speed is minimally 1/250th of a second.  The T4i has no such limitations.
The next advantage is ISO performance.  The T4i's maximum ISO is 12800 (or 25600 with the high setting).  The Nikon D3200's maximum ISO is half of this at 6400 (or 12800 with the high setting).  It's important to note that the "high" setting usually produced completely unusable images and isn't really a relevant factor.
Another advantage of the T4i is the viewfinder magnification.  The viewfinder magnification is the size of objects viewed through the viewfinder with a 50mm lens. A 50mm lens is supposed to be approximately equal to the magnification your eyes see.  That is, from a magnification standpoint, a wider angle lens will show things smaller than the naked eye will see them and a longer telephoto lens will make things larger than the naked eye will see.  Hopefully that makes sense, but it's not the point.  The point is that the T4i's viewfinder has a 0.85x magnification and the D3200's viewfinder has a .78x magnification.  This means that objects viewed in the D3200's viewfinder will appear smaller than they actually are.  This is less desirable when composing photos.
Another couple of small advantages are the built-in microphone, resolution of the camera's screen and the overall battery life.
The built in microphone on the T4i is a new addition for a Canon DSLR.  Nikon's D3200 only has a mono built in microphone.  While this feature is nice, it is unlikely that it will have any large impact on audio quality.  To achieve excellent audio quality, an external microphone is necessary.  Luckily, both of these cameras have an audio input to allow for this!
The Canon T4i and the Nikon D3200 each have a 3 inch screen.  The T4i holds an advantage however, in screen resolution.  It has over a million dots, and has 119,000 more dots than the D3200.  This won't make too much of a difference, but is a nice perk.
The overall battery life between these two cameras is negligible.  According to the specs, the T4i can get 10 more shots than the D3200.  In the real world, this won't make a difference.
Another advantage is the brand new autofocus system in the Rebel T4i.
The last two advantages involve the camera's monitor.  First, the T4i's monitor articulates around to almost any angle.  This is advantageous for low and high angle shots and for video shooting.  Additionally, the T4i is the first DSLR to have a touchscreen monitor.  While some may find this ridiculous in a DSLR, it actually is quite a nice feature.  The response is snappy when adjusting controls and reviewing images with the flick of a finger is downright fun.  The camera still has all the manual controls that can be adjusted rapidly on the fly, but the touchscreen is a nice addition.
Recommendations
So what does this all mean?  Honestly, when looking at an entry level DSLR, the specs are pretty similar between the two cameras.  If you're looking for great video autofocus, I would recommend the T4i.  If you have no interest in shooting video, the Nikon D3200 has slightly better image quality, and I'd choose that.
If you're planning on buying one of these cameras, I personally recommend Adorama.  They will give you great prices and service on your camera and they are authorized dealers for both Canon and Nikon.